Data Analysis Tools
Your business has data – I can help you get the most out of it.
I can create custom-built tools to make your data more accessible, whether it's simplifying your data outputs, combining multiple outputs from your data sources, or adding visual elements to make your data more intuitive and guide your decision-making.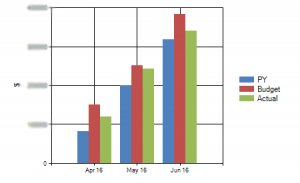 Collaboration and Workflow Solutions
I can build solutions to enable your staff to work more efficiently.
If you have a process that requires multiple inputs at various stages, the ability to add supporting documentation, and comprehensive status change and input logging, I can create a tool to support your processes.  With data-driven workflow, you can configure the path of jobs through your process, enabling a snap-shot of your business' current status.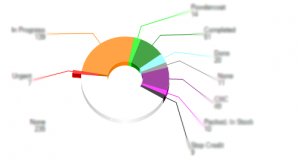 Custom Software: The Benefits
You own it, so you don't have to pay ongoing licensing fees (although there may be licenses for any of the underlying technologies, e.g., server OS, databases, or third-party libraries used in development).
You can change the software to work how you want it to.
You can sell it, or license it to others to use, recouping development costs.
Custom Software: The Risks
You own it, so if something about your environment changes or the software breaks outside of the agreed warranty period it could cost you to have the application fixed or updated.
The user base is necessarily smaller, so the associated knowledge base is correspondingly small.  However, this can be mitigated by well-designed, intuitive software.